Your Trusted Gutter Cleaners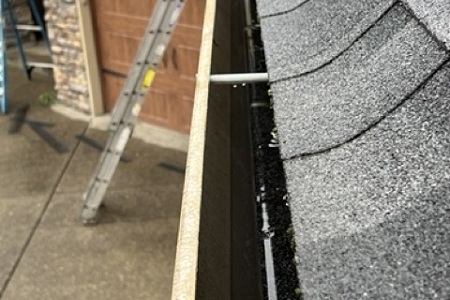 Your gutters might seem like a small and unimportant part of your home, but they play a big role in keeping your property protected from water damage. When gutters become clogged with debris, they can break under the weight or block the flow of water away from your home, leading to expensive repairs. That's why it's important to keep your gutters clean and in good repair.
Home Renewal Softwash has been providing gutter cleaning to homeowners for years. We're proud to be the trusted partner of choice when it comes to keeping gutters in good condition. Our family-owned business will quickly and efficiently clean your gutters, removing all the debris that has built up over time. We also offer gutter repair and replacement services, so you can rest assured your gutters will be in good condition for years to come.
We Offer The Best Gutter Cleaning
The Pacific Northwest experiences four distinct seasons with a unique climate for an evergreen appeal. However, because of the frequent rainfall and wet weather, it's essential to keep your rain gutters free from debris. Clogged rain gutters full of leaves and twigs can cause all sorts of problems like overflows, leaks, and can even flood your basement.
Our gutter cleaners will come to your home or business and quickly remove all the debris from your rain gutters so they can function properly. We have the experience and knowledge to work on any type of gutter system, whether it's a standard gutter or a seamless one.
When You Need To Clean Gutters and Downspouts, Give Us A Call
Pressure washing is a great way to clean the home. However, inexperienced users of pressure washing equipment might be tempted to set it too high, unintentionally damaging their gutters, downspout, exterior siding and roof.
What starts as an honest desire to clear away leaves, dirt, and debris quickly becomes a story of self-inflicted damage. Furthermore, pressure-washing requires chemical additives to truly achieve the desired level of sparkle and shine.
With Home Renewal Softwash, you don't need to worry about the intricacies of which cleaning solution is safe and what pressure level to use. Our family-owned company employs a proprietary chemical mixture with low-pressure water cleaning to ensure we clear your gutter and downspouts without collateral damage.
We Provide Gutter Brightening Services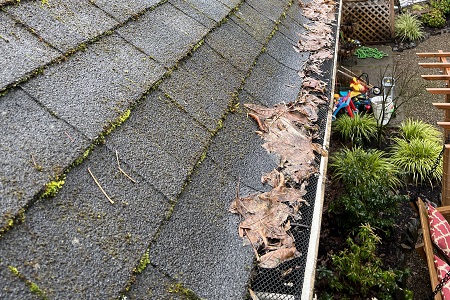 While gutter cleaning is the primary service we offer, it's not the only one. If you have noticed that your home's gutters have started to take on a dull, discolored appearance, don't worry, we can help with that too. Home Renewal Softwash offers gutter brightening services to make your gutters look like new again.
Our gutter brightening process uses a safe and effective chemical solution to remove years of built-up dirt and grime, leaving your gutters looking shiny and new.
For a Reliable Gutter Flush, We're Here To Help
Gutter flushing involves using softwash to clear the gutter tracks of debris and dirt. If we can't remove the debris with a gutter flush, we'll remove the gutter tracks of debris manually before proceeding with the softwash.
A gutter flush is important to maintain the health of your gutter system and downspouts. All too often, people think that because they can't see the debris in their gutters, it must not be there. Unfortunately, by the time you can see the debris, it's often too late, and damage has already been done.
When You Need Gutter Guard Services, Give Us A Call
Gutter guards are an important part of any gutter system, and they can help extend the life of your gutters by keeping them free from debris. Home Renewal Softwash is a leading provider of gutter guard services, and we can help you choose the right gutter guard for your home or business.
There are a lot of different types of gutter guards on the market, and it can be difficult to know which one is right for you. Our expert advice can help you choose the right gutter guard for your home or business, and we'll even install it for you.
The Search For Gutter Cleaning Is Over
Home Renewal Softwash has been the trusted partner of homeowners requiring gutter cleaning for years. We know how important it is to keep your gutters clean and free of debris, so that water can flow freely away from your home and foundation.
Gutters play a crucial role in protecting your home from water damage, and our team of experienced professionals is here to help you keep them in good condition. We offer gutter cleaning, repair, and replacement services, so you can rest assured that your home is safe from water damage.